The word "health" describes our physical condition, but it is also a reflection of how we live. Where we were born, how we learn, work, shop, play, and age all affect our quality of life. These health-influencers are called Social Determinants of Health (SDoH).
SDoH issues affect what we eat, our sense of security, social engagement, and family support. They can enhance or degrade our well-being by affecting access to healthcare, fresh food, and a living space free from toxins or other physical threats. Solving for the broad array of SDoH needs is critical to maintaining a continuity of care for NICU graduates and their families – across both Medicaid and commercial health plan populations.
The integration of Utilization Management (UM) and Case Management (CM) enables collaboration, coordination, and communication across multiple clinical disciplines and departments – and with local social resources and services. Incorporating SDoH into the clinical ecosystem facilitates healthy outcomes for infants by helping NICU families address the problems that impact their daily lives.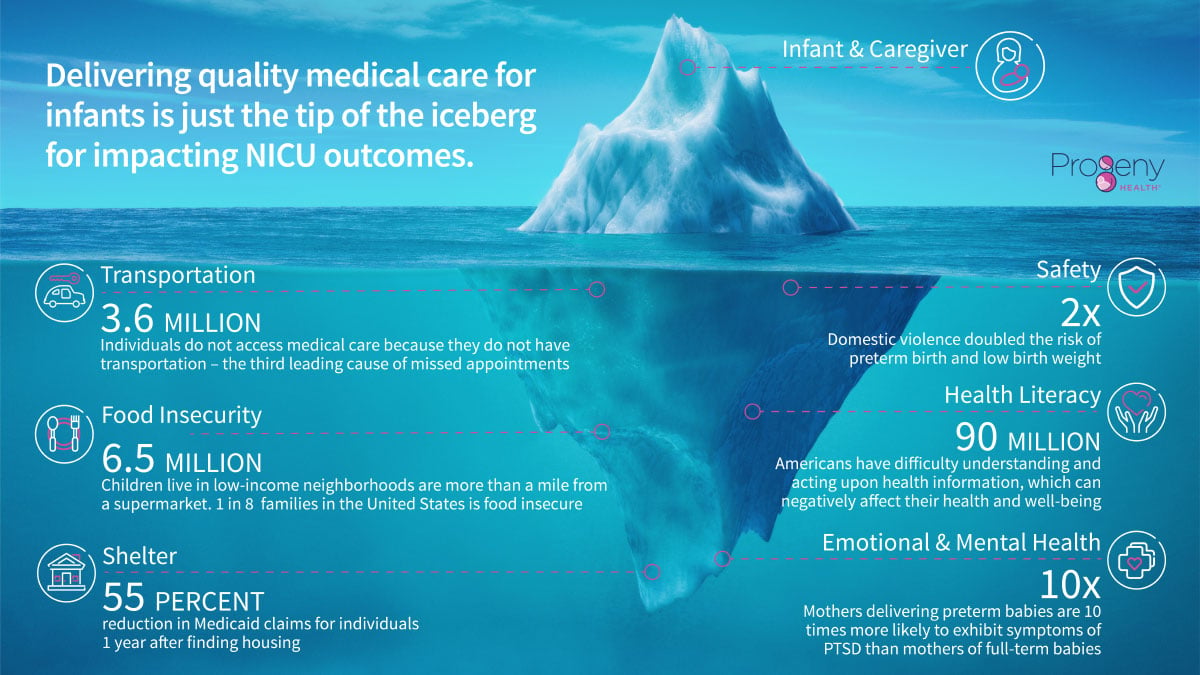 The Social Determinants that affect post-NICU families include:
Health Literacy
A new parent or caregiver's health literacy ­– the capacity to obtain, interpret, and understand basic health information – can affect their ability to follow recommendations to safeguard infants from illness or injury and promote their well-being. Studies indicate that 90 million Americans have difficulty understanding and acting upon health information, and, that this issue is compounded when language barriers are involved.
Twenty percent of caregivers in one study demonstrated low health literacy and had difficulty managing services. Supporting and educating caregivers to achieve a higher level of health literacy helps them communicate with providers more efficiently and navigate the support system and resources they need.
Food Insecurity
1 in 8 Americans faces food insecurity. 6.5 million children live in low-income neighborhoods that are more than a mile from a supermarket. Children who live in households that are food insecure are likely to be sick more often, recover from illness more slowly, and be hospitalized more frequently. Food insecurity can affect children in any community, not only traditionally underserved ones.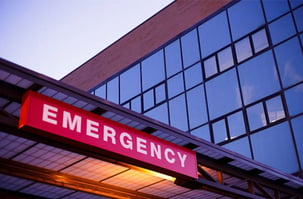 Emotional Health/Mental Health
1 in 8 of all visits to US emergency departments are related to mental and substance use disorders. NICU parents are at particular risk for postpartum depressive symptoms, anxiety, and stress after their newborns are discharged from the hospital
Shelter
Infants born during a period of unstable housing have higher rates of low birth weight, respiratory problems, fever, and other common conditions. They also experience longer neonatal intensive care unit stays, more emergency department visits, and higher annual spending.
As cited in this article, one study found a 55 percent reduction in Medicaid claims for individuals one year after finding housing, and others have also shown that access to stable housing shortens hospital stays by 29 percent and reduces emergency department visits by 24 percent.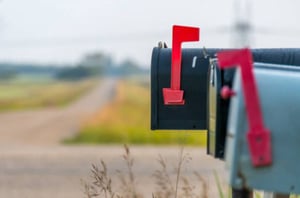 Community
Where you live matters to your health. 80% of health outcomes are impacted by socio-economic conditions, health behaviors, and one's physical environment. Additionally, studies show that integrating social/community services with medical services can be ten times more effective than waiting for families to visit health services.
Transportation
The availability and accessibility of public transportation impact access to employment, healthy food, health care, and other drivers of health and wellness. The American Hospital Association reported that 3.6 million individuals – regardless of payer status – are unable to access medical care because they lack transportation.
Interpersonal Safety
Domestic violence by a partner or ex-partner during pregnancy increases the risk of preterm birth, low birth weight, and small-for-gestational-age babies. This risk is increased further for women who experienced two or more types of domestic violence during their pregnancy.